Screen Printing Process


Full Colour Digital Print


Other Products


Presentation / Document Folders
A folder is a piece of card stock folded in half, with a pocket inside to store paper. They're ideal for organizing documents, letters and information packages. A presentation or a marketing campaign will be enhanced by smart use of folders, especially if they have an eye-catching, clear and attractive design.
For printing we use 95 Bright 14pt Gloss C2S Stock with a Matte Finish or AQ Coating (UV or Matte Lamination options are available). We provide full colour digital print (CMYK process) on one or two sides of a folder
There are the following folder sizes available: 5.25"x10.5", 6"x9", 9"x12", 9"x14.5"
There are the following folder options available: The standard pocket size is 3". An optional 4" pocket is available for 9" x 12" and 9" x 14.5" folders. Folders can be printed with two pockets, or an inside right pocket. For all - choice of business card slit on right side, left side, or both
Production time: 6-7 business days depending on numbers of folders you are ordering.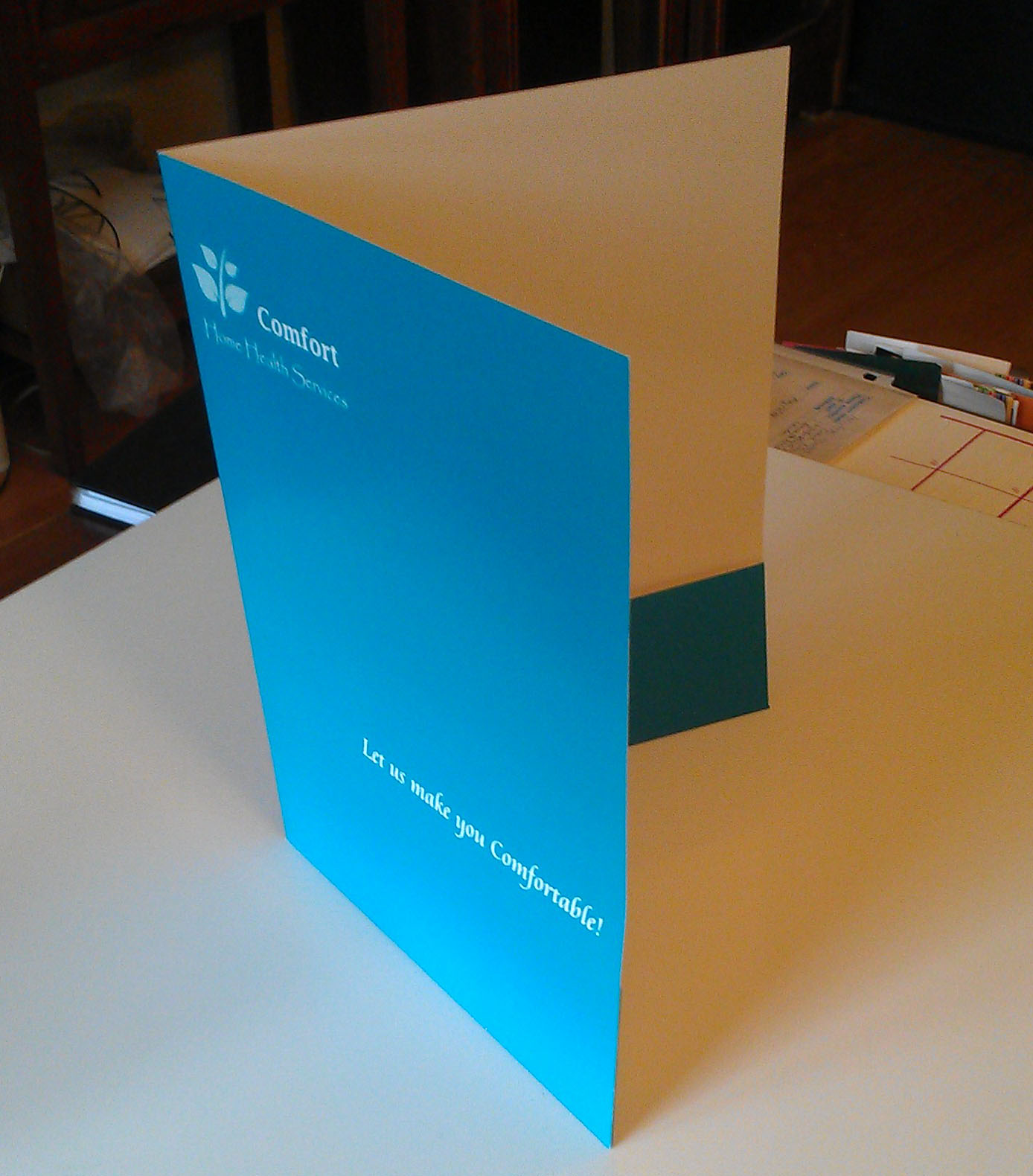 Presentation / Document Folders Price List:
Size/Qty
100
250
500
1000
2500
5000
5.25"x10.5"
1 Sided
$580
$700
$820
$960
$1430
$1770
2 Sided
$580
$700
$820
$960
$1430
$1770
6"x9"
1 Sided
$580
$680
$800
$960
$1430
$1770
2 Sided
$580
$680
$800
$960
$1430
$1770
9"x 12"
1 Sided
$560
$660
$810
$1030
$1550
$1830
2 Sided
$650
$750
$910
$1060
$1600
$1870
9"x14.5"
1 Sided
$670
$800
$920
$1060
$1550
$1830
2 Sided
$690
$800
$920
$1060
$1550
$1830